When you launch the GarageBand app, it will prompt you to begin a New Project.
You have four options: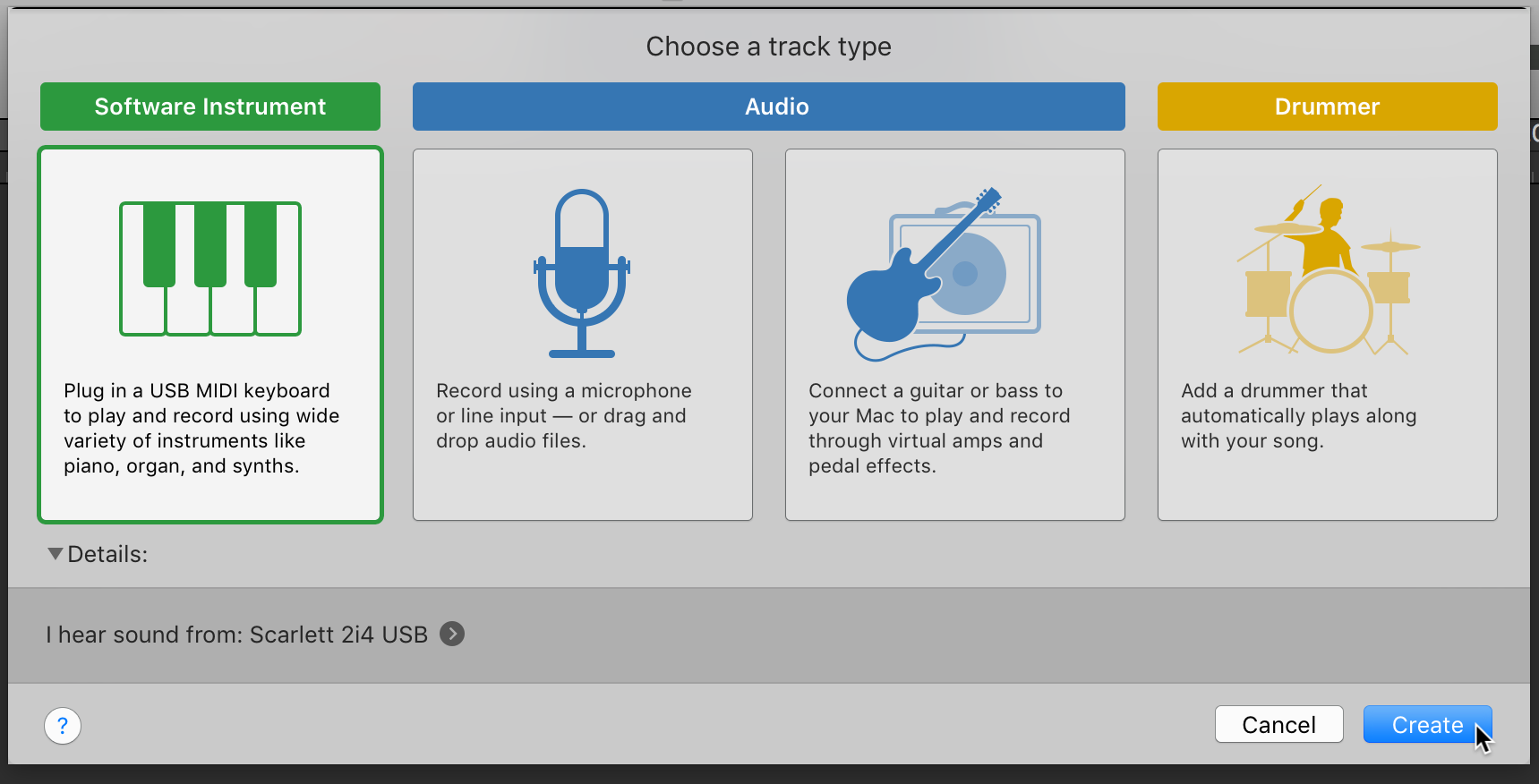 A MIDI device stands for Musical Instrument Digital Interface. Basically you can use a MIDI keyboard to create sounds other than a keyboard piano. The audio function allows you to record with a microphone or an electric guitar or bass (because they have pick-ups or an amp that amplify sound). And finally, the drummer feature: a virtual drummer to create beats with and maintain the tempo.