The New York Public Library is chartered to serve three of the five NYC boroughs (Manhattan, the Bronx and Staten Island), plus anyone who lives, works, goes to school or pays property tax in New York State is eligible for a NYPL Card
As all New York Public Library locations are currently closed due to the COVID-19 Pandemic, all Library Card Web Applications cannot be processed, however New York residents can still access an array of digital content via the SimplyE App. It is GPS sensitive so you need to be within New York State to utilize it.
The NYPL was granted it's Charter by the NYS Board of Regents in May 23, 1895 after the Astor, Lenox & Tilden Foundations were combined into a single entity and chartered by NYS.
The NYPL has 88 Branch Locations and four Research Libraries: Stephen A. Schwarzman Building; NYPL for the Performing Arts, Dorothy and Lewis B. Cullman Center; Schomburg Center for Research in Black Culture and the Science, Industry and Business Library (SIBL)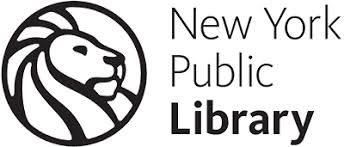 As part of The New York Public Library's gradual reopening following our temporary closure due to COVID-19, we are pleased to announce that we are now offering Grab and Go service at 50 of our branches across the Bronx, Manhattan, and Staten Island.
Grab and Go is a contactless checkout and return service that allows patrons to pick up requested materials and return items at these open locations while maintaining a safe distance from each other and staff. Please note that our open branches are available for holds pick ups and returns only. At this time, we are not able to offer book browsing, public computer usage, public programs, or use of restrooms.
Check out the steps below to learn more about using the Grab and Go services. For more details, including finding your library card number, instructions on the hold process, or anything else, check out our FAQ.
More Information: Location Directory - The New York Public Library has begun the gradual reopening of our physical locations, starting with limited grab-and-go service at select branch locations. We hope to reopen more locations soon. Search all of our locations throughout the Bronx, Manhattan, and Staten Island.
Browse the full list of current Grab and Go locations. URL https://www.nypl.org/about/grab-and-go
As part of New York City's reopening, NYPL is continuing the careful, phased process of returning limited service to its physical locations after temporarily closing due to the outbreak of COVID-19.
Discover the Library's wide range of digital resources — including e-books, databases, our Digital Collections, and more.
---
Step 1: Check which NYPL locations are open for Grab & Go
Visit our list of open locations and find the one that's most convenient for you.
---
Step 2: Use our online catalog to request materials by placing a hold
All materials must be requested ahead of time online or over the phone.
Use your library card number to login to your account and place holds on the materials you want.
To place over-the-phone holds, call Ask NYPL (917-275-6975) or your chosen branch.
There is currently no book browsing in branches.
---
Step 3: Wait for email notification that your materials are ready
Do not go to the library for pick-up until you receive the confirmation.
It can take several days or longer for materials placed on hold to become available
Use your online account to check the status of holds you've placed and where they'll be sent for pickup.
Once available, your materials will immediately be checked out to you for easy contactless pick up
---
Step 4: Go to your library to pick up your item from the holds area
Don't forget to wear your face covering!
Find your materials, organized by the last four digits of your library card number, in the designated area.
There's no need to ask librarians to check out your materials. Just grab them from the shelf—and go!
Unclaimed items will be removed from the shelves and your account. You will not be held responsible for them at any point.
---
For returns: Materials can be brought back to any open location
You can return NYPL items by leaving them in the marked returns bins at the branch.
Please note that returned items will be placed in quarantine for 96 hours (4 days) before being recirculated, as per the latest guidance from safety experts.
Remember, fines are suspended until at least January 1, 2021.
---
Know Before You Go
Properly worn masks or face coverings are required
Please follow all NYPL's safety guidelines
We are open for materials pickup and returns
Sorry, there's no browsing, computers, or seating at this time