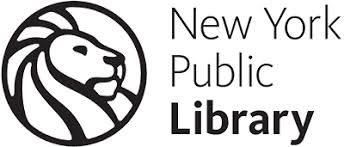 Schomburg Center for Research in Black Culture of the New York Public Library is one of the World's leading cultural institutions devoted to the research, preservation and exhibition of materials focused on African American, African Diaspora and African experiences, As a research division of the New York Public Library, the Schomburg Center features diverse programming and collections spanning over 11 million items that illuminate the richness of global Black history, arts and culture.
The Schomburg Center produces the "Black Liberation Reading List of Black authors.
The History of the Schomburg Center for Research
The Division of Negro Literature, History and Prints—the forerunner to today's Schomburg Center—opened in 1925 as a special collection of the 135th Street Branch Library to meet the needs of a changing community. The Division first won international acclaim in 1926, when the personal collection of the distinguished Puerto Rican-born Black scholar and bibliophile, Arturo Alfonso Schomburg, was added.
Schomburg's collection included more than 5,000 books; 3,000 manuscripts; 2,000 etchings and paintings; and several thousand pamphlets. Schomburg served as curator of the Division from 1932 until his death in 1938.
In 1940, the Division was renamed the Schomburg Collection of Negro Literature, History and Prints in honor of its founder. In 1972, the Schomburg Collection was designated as one of The Research Libraries of The New York Public Library and became the Schomburg Center for Research in Black Culture.
The expansion of the Schomburg Center in 1991 created spaces for exhibition galleries; the renovated American Negro Theatre; and the 340-seat Langston Hughes Auditorium, in which concerts, forums, lectures, performances, and other special events have taken place. Today, the Schomburg Center contains over 11 million items and provides services and programs for constituents from the United States and abroad.
Brooklyn Public Library resources include:
Queens Public Library resources include:
Black Heritage Reference Center

located at the Langston Hughes Community Library & Cultural Center. The Center houses NYC's largest circulating Black Heritage reading collection servicing Queens County and beyond with over 40,000 volumes of material related to Black Culture