Academic E-Books - discover thousands of scholarly eBooks, from hundreds of publishers, including foreign language academic eBooks
Articles & Databases - find primary and scholarly sources in online databases

Browse Online - Magazines and Newspapers .

Digital Collections - view hundreds of thousands of digitized images, manuscripts and ephemera.
Digitized Research Books - Find more than 400,000 books from NYPL's historic collection and explore Digital Research Books

Flipster Digital Magazines - Get free access to more than 100 popular magazines. (App Store and Google Play)

Graduated Test Preparation Materials - Find dozens of practice tests, tutorials and eBooks
Online Research Assistance - Research Libraries and curators are available to answer research-specific questions via email and online research consultations
Research Guides to Online Resources - Developed by NYPL Librarians that are experts in their fields.
MORE REMOTE LIBRARY RESOURCES Discover the Library's wide range of digital resources, including eBooks, Databases, Flipstar (Magazines), Lydna (Online Instruction). Mango Languages, Learning Express and Career Cruising, plus Community Support Resources, Remote Learning Resources: Kids and Teens, Remote Learning Resources for Educators and so much more.
eBooks at the New York Public Library Over 300,000 plus eBooks & audiobooks available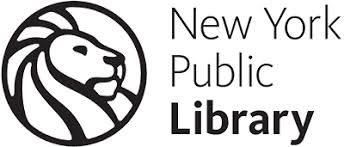 Bloomberg Terminal at New York Public Library - In Library Use Only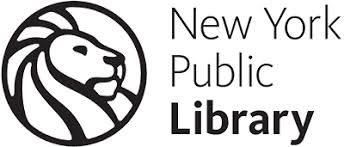 Business Center at Stavros Niarchos Foundation Library - 455 Fifth Avenue, New York, NY 11016 Tel: 917-272 6975 (The opening of the completely renovated Stavros Niarchos Foundation Library (SNFL) will be rescheduled later in 2020. The Science, Industry and Business Library (SIBL) will be relocating to the Business Center at SNFL

The interactive network of Bloomberg Financial Markets offers up-to-date pricing information, history, data, analytics, and multimedia news. A generous gift of Bloomberg, L.P. This database is not on all networked computers. Please note: NYPL's Bloomberg service is for viewing only. This means NO printing, no downloading, no copying, no photography, no reproduction by any digital device of Bloomberg content. Reserve this database for a 30 minute or 1 hour same day session with staff in the EIC.
NYPL - Library Resolutions in 2021!: Sign up for a Library Card ; Download the NYPL and SimplyE Apps; Sign up for Book of the Day; Get Library book bundles just for you with Shelf Help; Subscribe to our podcast, The Librarian Is In; Events Calendar/Attend an Online Event; "Get Lit" and join our Virtual Book Club; Try something from an NYPL Book List - 125 Books we Love, Best Books of 2020, 125 NYC Books we love, Black Liberation Reading List; Essentials Reads of Feminism, NYPL Top Checkouts of 2020; Introduce a young reader to Online Storytime; Sign up for NYPL Connect and more Library updates/NYPL Newsletter
New York Public Library Remote Access to Resources Link:
Library Resources You Can Access From Home
The Library has plenty of online tools for everyone. Discover the our wide range of digital resources — including e-books, e-audiobooks, databases, our Digital Collections, and more. Whether you're at the Library, at school, or at home, you can access a wide range of resources with your library card. Need to manage your account after hours or remotely? You can renew books and more. Don't forget to sign up for email updates for the latest news from the Library. (En español)
During these challenging times, the Library is here to help our communities to find the resources they need. NYPL has collected a selection of links to help our patrons find important information and help. Explore these categories to find tips for economic resources, health and wellness services, housing information, and more.
The Library has loads of resources available for all ages. You can find complete, trustworthy information quickly using the Library's online tools. Visit this vital digital tool for young learners and their parents and caretakers while NYPL is temporarily closed.
The Library has a wide array of resources to support New York's educators, whether they're teaching online, looking for materials to support their curriculum, or connecting students with engaging learning aids.
Need remote access to the Library's research collections and services? Get help from the research librarians and curators at AskNYPL, explore thousands of scholarly e-books, use our electronic document delivery services, and more.
New York Public Library Link to Health Alerts and Information
Up-to-Date Health Alerts & Information
Check New York City's official source of emergency alerts for recent updates. Text "COVID" to 692692 to get the latest updates about coronavirus from Notify NYC.
Learn about COVID-19 symptoms and prevention, and see the current case count in New York City.
Review FAQs, press releases, and other information related to 2019 novel (new) coronavirus.
Look to the Centers for Disease Control and Prevention for some of the most comprehensive information available regarding the coronavirus outbreak.
New Yorkers have contacted the Library's reference desk seeking answers about 2019 novel (new) coronavirus. Here's a list of websites with updated information on the virus and prevention.
Learn about COVID-19 resources via telephone for New Yorkers.